The supply and demand of titanium dioxide is in a tight balance, and the trading sentiment is strong (12.27-12.31)
---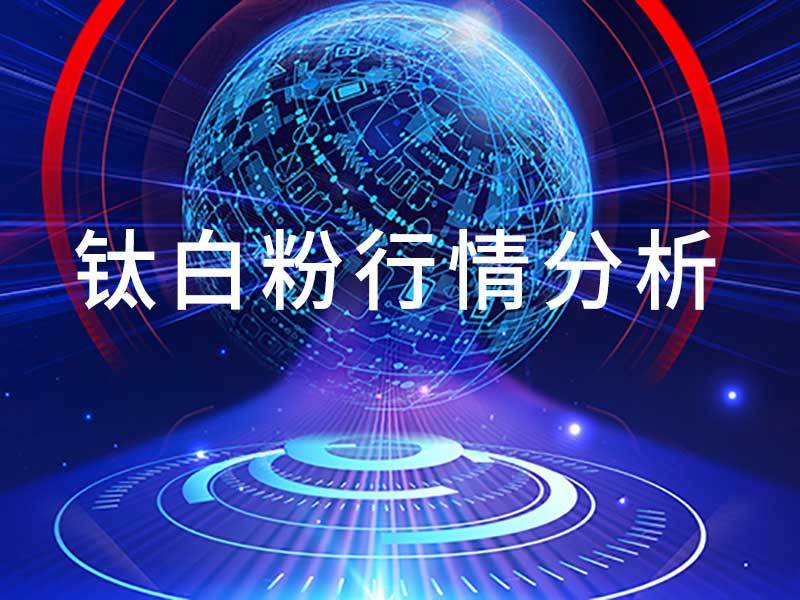 [China Titanium Dioxide Network News]: 1. Market analysis 2021 will officially end, and the titanium dioxide price market will remain strong. This week, Guangxi Jinmao, Wuhan Fangyuan, Yumen Jingyang, Pinggui UFO, and Dahutong have lagged and announced their rises. So far, more than 20 manufacturers have sent letters in the last month of 2021, and the tacit increase is 1,000 yuan. / ton, forming a group up trend. The titanium dioxide market is basically stable and tends to be firm, and most manufacturers have made various increases. After the current first round of shipments, the trading market has entered a stable period, including most of the main manufacturers. The inventory is tight, and some production The business has already placed orders until January. The market generally took a wait-and-see attitude towards the price in January. A few manufacturers have already issued price policies, and most of them are still waiting and watching, but anatase manufacturers are more willing to increase their willingness to increase this week. most.
  Confused, confused by long and short information.
  Lido: 1. The main large-scale manufacturers have stopped production for maintenance, the supply of key products continues to be tight, and the phenomenon of arranging orders is very obvious; 2. The supply is tight, the manufacturers deliver goods efficiently, and their own inventories have not yet been established; 3. Judging from past experience, titanium The big white powder companies rarely rise once and then stop abruptly.
  Negative: 1. Some downstream users have already entered the holiday mode in advance, and the continuous demand may be discounted; 2. A round of stocking upsurge in December will inevitably overdraw short-term future demand; 3. Manufacturers in East China and Southwest China will have new products in 2022. The production capacity of the device is released, and low-price promotions are not excluded in the early stage.
  Tightly balanced. Compared with the early stage of the price hike, the recent enthusiasm for demand has declined slightly, and those who need to stock up have operations, and the trading market has returned to rationality. The supply-side spot represented by the main large-scale manufacturers remains high-pressure out of stock, and some manufacturers have placed orders until the end of January. To sum up, the trading market of titanium dioxide is in a short-term "tight balance" state.
  As a professional raw material service provider, Yantai Group uses its own advantages such as stable supply, high quality, low price, and fast logistics through its own volume. In a complex market environment, please choose a regular service provider, Yantai - "10,000-ton class "Service providers have obvious advantages in quality assurance, stable supply, preferential prices, and efficient logistics. Yan Ti HR-910——Chlorinated rutile titanium dioxide products for plastics, masterbatches, profiles and other plastics. Choose assured products, choose qualified suppliers, choose one-stop service, and choose "Yan Ti". At present, the mainstream quotations of most domestic sulfuric acid rutile and anatase titanium dioxides are 19,500-21,000 yuan/ton and 17,800-19,000 yuan/ton. The domestic and imported chloride-method rutile-type titanium dioxides are differentiated by use and the mainstream prices are 23,500-26,000 yuan. RMB/ton and RMB 30,500-32,000/ton (the above are all cash ex-warehouse prices including tax).
  2. Market outlook forecast This week, the domestic titanium dioxide price market will be firm and stable. Yang Xun, a titanium industry analyst, believes that a "thousand-yuan" price increase in December has activated the elastic demand of the terminal market. After a wave of stocking upsurge , with more focus on price action in January. According to the current situation of "tight balance" between supply and demand, the probability of the market turning back and falling immediately is slightly smaller. It just depends on the supply-side inventory and export situation to decide whether it is stable or rising. Another important reference indicator is the price of the main large enterprises. Policy Guidelines. In the short term, the trading atmosphere has stabilized, and the spot price of manufacturers is mostly determined by the stock situation.